Holly has completed the Instructor Certification Program and is 
ICP Level 3 certified. The foundation for both her teaching and
training lies not only in classical equestrian theories, but also in the ever-changing dynamics of the evolving equine sport. In short, Holly 
promotes an independent thinking for both the horse and rider that is 
grounded in the basics of fundamental horsemanship. Having ridden 
with many top competitors and trainers in both dressage and
eventing, Holly believes in constantly learning and perfecting her 
skills not only to develop herself but also to share with her students.
Holly divides her time between competing and training. Most of her 
students are also eventers—creating a strong, family-like support 
system where all her students travel together, compete together, 
and cheer each other on. Holly fosters a team atmosphere where 
everyone feels like they play a role whether they compete or are 
supportive fans. Everyone gets involved, is supportive and most
importantly has fun!
Holly is currently accepting new students, horses and ponies for training. She offers a combination of specialized services to suit the 
needs of every horse and rider. She is a strong advocate of working directly with
 each student to develop the best training program to achieve
 individual goals.
Although Holly actively competes her own horses, she also trains and competes her students' horses as needed. Owners who are interested to see how far their horse can go—who knows... maybe all the way to the Olympics—while simultaneously benefiting from training and increasing their horse's value. Many different arrangements are available upon request.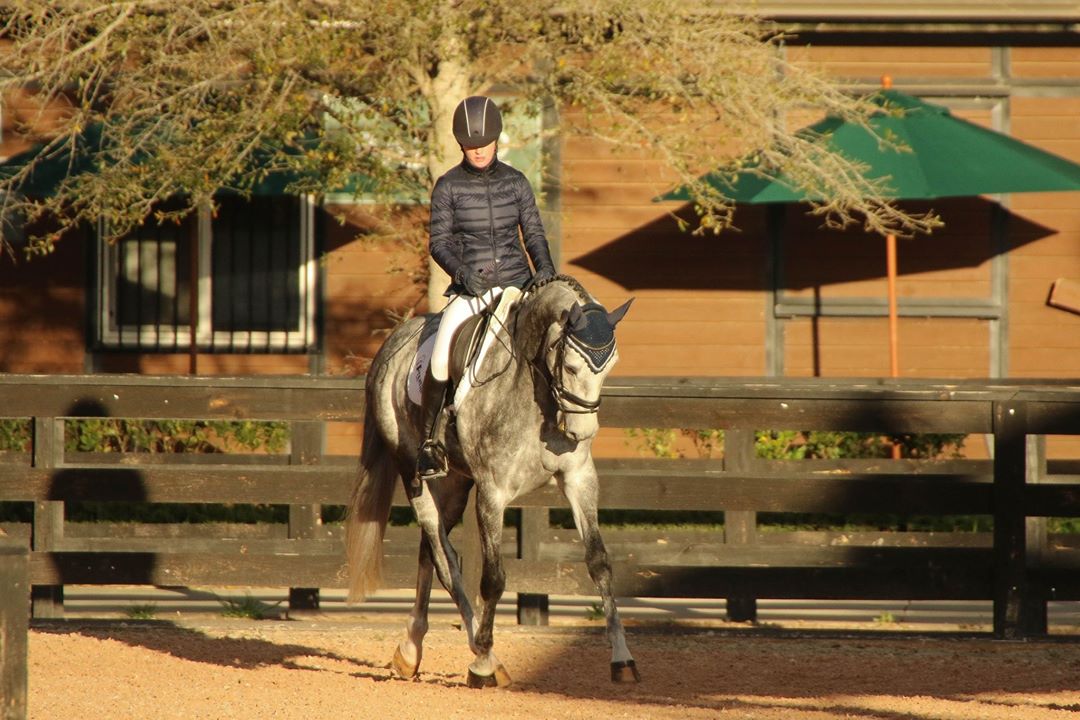 Charm King getting a morning ride and competition exposure as he starts his new career with Holly. Owned by Mary Bancroft
Young horse in training, Avant Garde "Beau" patiently waits for his turn in the ring at Radnor. Owned by Laura Fazio.
Full training: $1000/month includes 20 rides, but only 12 rides maximum can be swapped out for lessons.
$100/ lesson
$85/lesson for students taking 8 or more lessons per month.
Ship in/travel fee depending on location
Ship in/travel fee depending on location
$150 per event
$50 daily grooming fee
$100/day coaching fee
travel expenses are split between students.
$40 flat fee for local shipping (under 30 miles)
$1/mile
COMMISSION FEES–HORSES BOUGHT & SOLD
Donna White having a jumping lesson on her TB gelding Cowboy
Beau's SJ round at Radnor. Owned by Laura Fazio.
Nikki Marcantonio having a jump school with Holly on Deanna Raida's horse Goose.
Carol Hill having a jumping lesson with her TB gelding "Chance''.
BE A PART OF THE HPE ACTION!
Click on one of the buttons below to learn more about ways you can join the HPE Team!